As a company focused on training individuals for successful employment, we lean on our local industry partners to help us with training opportunities and job placement. Community partners can work with us by hiring New Ventures for outsourcing, thus creating training opportunities for our clients. Community partners can also work with us when they are looking to hire reliable, trainable employees.
We do outsourced work for companies so they can focus on growing their business, and we provide job training for individuals so they can become dependable employees for you.

SERVICES TO HELP YOUR BUSINESS GROW
Is there something we can take off your plate to help your company grow? We help businesses streamline production, janitorial, and landscape needs through our outsourced services so companies can focus on internal and external growth.

NVI GRADUATES READY TO WORK
Our Training Program graduates are coached on soft skills and job readiness during their time at New Ventures. Successful graduates are grateful for the opportunity to work and they are eager to join your team!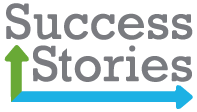 Johnathon began his story with New Ventures as a student with Troup County School System and loved it so much he wanted to stay. He's been an official NVI employee since 2015.